Our GoGreen software platform has gone through a 9-month integration project to become part of EFPF. The integration has been done through our innovation brand AI Talentum.
EFPF is a federated Smart Factory ecosystem and a digital platform linking different stakeholders from the field of digital manufacturing. The EFPF platform enables users to use innovative functionalities, experiment with disruptive approaches and develop custom solutions to maximise connectivity, interoperability and efficiency across the supply chains. It offers innovation solutions from Industry4.0, IoT, AI, Big Data and Digital Manufacturing domains. At the core of EFPF is the "Data Spine", an interoperable data set that provides open interfaces to support the integration of distributed systems and platforms with its suite of tools and services.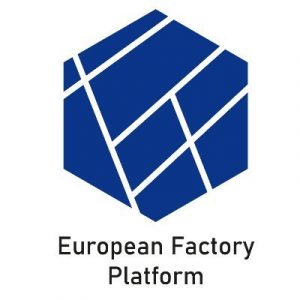 What is in GoGreen for EFPF users
Through the EFPF ecosystem, users will be able to access GoGreen and connect it with their industrial systems and IoT devices to automate the calculation of the environmental footprint of their production processes. In addition, in this integration we have included a new functionality focused on environmental impact certification, blockchain technology. This immutable registry will allow companies to certify their carbon footprint in a reliable and simple way.
The solution will be available on the EFPF Marketplace in the coming months.